"Chris is a pleasure to work with. His art so elegantly illustrates the beauty that is around us. We fell in love with all of Chris's paintings, but especially "Spring Point Ledge" and featured it as the cover photo on our Annual Report."
Jessica McMahon, Hospice of Southern Maine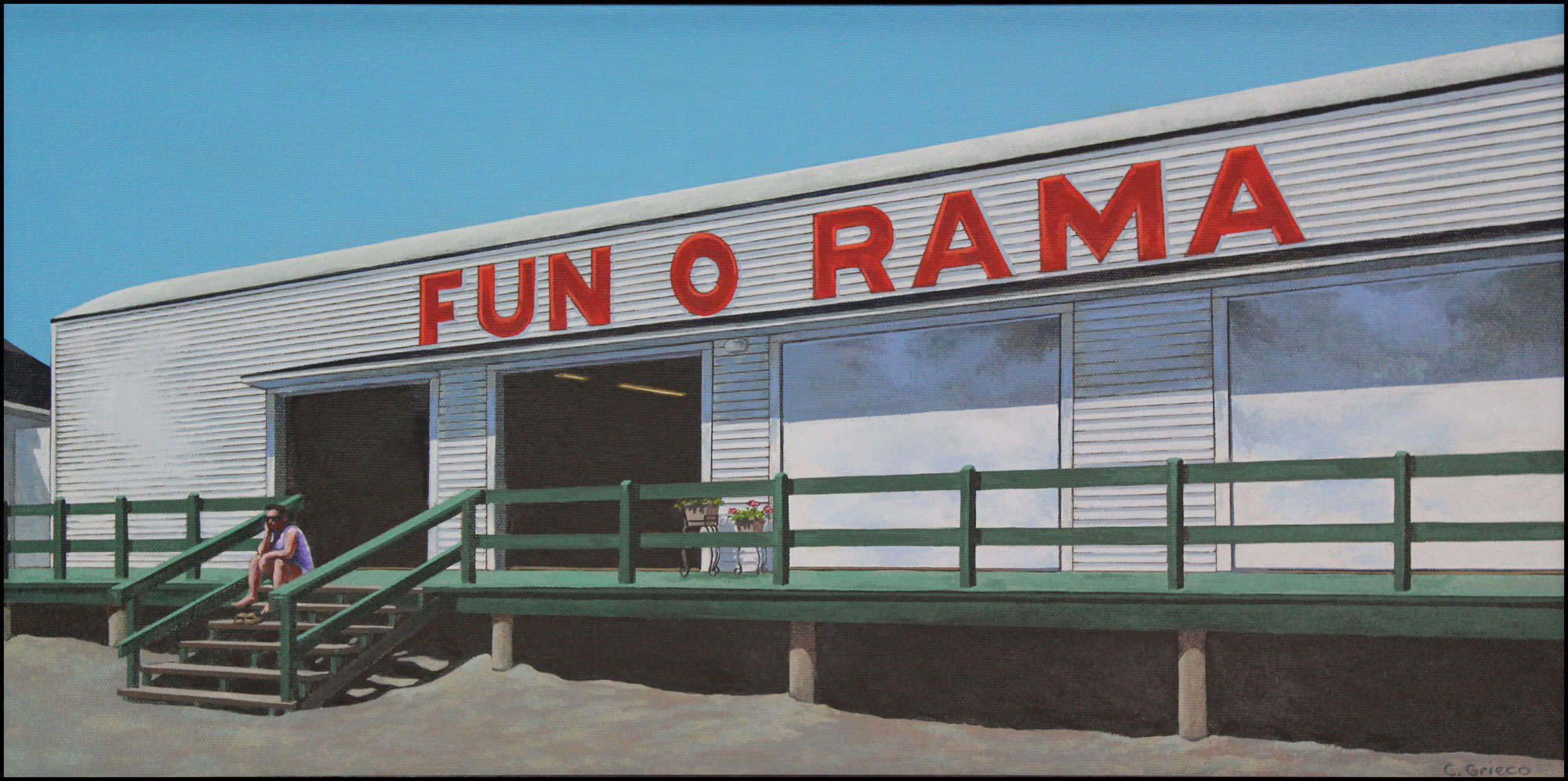 12"x24" acrylic on canvas - Shorts Sands, York Beach Maine
"We really enjoyed meeting you and love our paintings. My son loves the Fun O Rama painting "Sandals on the Stairs" - A builder friend of ours saw your paintings and thought they were awesome. He particularly liked the Fun O Rama painting too."
Robert B.
"Hi Chris, I wanted to tell you that I love love love the Goldenrod painting, it might be my favorite. Thanks again!"
Bernadette B.
" I would like to take this opportunity to talk about an amazing artist that I have come to know as a friend. I had met Chris Grieco a few years ago and saw his beautiful paintings and artwork, and was mesmerized by the depth of his work. I had the opportunity to ask Chris if he would do a portrait for my uncle's 80th birthday. It was amazing, my uncle was so flattered by the likeness, he couldn't stop showing it around! Then when my father's 85th birthday came along, I asked Chris if he could work his magic again. Low and behold, the portrait of my dad, from a picture 70+ years ago was so realistic - it hangs in his living room proudly displayed today!! I can't thank Chris enough for bringing these memories to life! "
Nicole P.
" I have one of Chris' beautiful paintings in my office at work "Sunlit Boats Perkins Cove". It brightens my day and makes a great conversation piece."
Joanne L.